I build websites for small businesses for $30.00 a month. That includes
Building your website
Hosting your website
Keeping your website up to date
Building Your Website
First, I make a free sample website for you, based on information you give me, like your location, telephone number, services you provide, and photographs. (A lot of this information may already be online, such as on Yelp or Facebook, and I can just copy it from there.)
If you like the sample site, and are thinking of becoming a customer, you give me feedback about what to add or change. I make the additions and changes, and we continue this cycle until you are satisfied with the content and appearance of your website. Then if you want to become a customer, you simply tell me to put your site online.
Hosting Your Website
When I receive your approval to go ahead, I host your site on a secure web server at Pair Networks, a professional hosting company known for over 25 years of integrity, reliability, security, and speed. It takes less than an hour for your website to appear online.
Updating Your Website
From time to time, your site will need updating. For example: address changes, new photographs, new products or services, special announcements, etc. Whenever an update to your website is needed, I make the change for you. There is no additional charge for updating—it's included in the monthly fee.
Are You Interested?
If you are interested to see what your site would look like, I'd be happy to create a free sample for you. Just tell me the name of your business, and what city it's in. (If I need more information, I'll let you know.) When I have finished building the sample site, I'll email you a link to it, and you can see if you like it.
I look forward to hearing from you!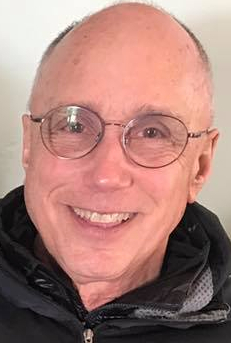 John Joyner
Call, text, or email